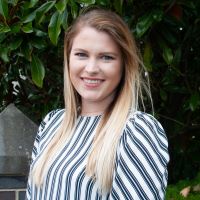 Email: autumn@hannaresource.com
Phone: (859) 406-4278
As an HR Consultant, Autumn serves as the lead on HR Assessment projects which consists of hosting focus groups, evaluating HR strategy, interviewing key stakeholders, and auditing human resource files and documentation. Autumn has served as the lead in development of HRG's innovative, online HR assessment product, the HR Marathon.
Autumn supports a number of compensation engagements and has experience benchmarking, creating compensation structures, evaluating market data and internal equity in addition to developing compensation policies, procedures, and best practices.
In addition to project work, Autumn is hands-on in multiple ongoing outsourcing arrangements, putting her eye for detail to good use in benefits, onboarding, and other strategic and compliance HR functions.
Autumn is a graduate of Eastern Kentucky University, with a double major in management and marketing. During college, she participated and held leadership roles in both Maroon SHRM and The Society for the Advancement of Management. Autumn is a Society for Human Resource Management Certified Professional. Autumn currently serves on the board of Bluegrass Compensation Association and she is currently pursuing her MBA with an expected graduation in 2020.