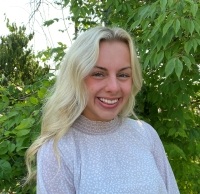 Email: courtney@hannaresource.com
Phone: (859) 977-9419
Courtney serves as an Associate Talent Acquisition Consultant for HRG. Courtney will work alongside the HRG recruiting team to provide high level service to all HRG clients, while also building and maintaining relationships with them.
While attending Morehead State University, Courtney received her Bachelor's in Health Promotion and Master's in Wellness Promotion. She discovered her passion for Human Resources while serving as the HR intern at Morehead State University. Courtney has experience in employee relations, hiring and administrative functions.
As a former member of the 48-time National Champion Cheerleading program at Morehead State University, Courtney had the opportunity to be a part of the MSU All-Girl cheerleading team and the United States of America All-Girl cheerleading team.