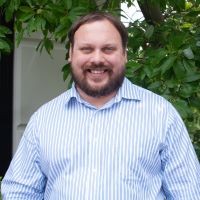 Email: john@hannaresource.com
Phone: (859) 406-4338
As HRG's Director of Talent Acquisition & Technology, John brings over 14 years of experience in the talent industry with specialties ranging from: In-House Talent Acquisition, Recruitment Process Outsourcing (RPO), staffing, recruitment technology deployment, and vendor management (MSP) in the recruiting space. He is responsible for managing the recruiting needs of HRG's existing client portfolio, developing new recruiting relationships, and overseeing recruitment technology evaluation, implementation and deployment initiatives. Prior to HRG, John achieved success as an Implementation Leader and as a Senior Talent Acquisition Business Partner for over 7 years with ManpowerGroup, driving talent acquisition initiatives across multiple lines of business from mid-level to C- suite throughout the US, Canada, Mexico and other global markets.
John's previous experience includes onsite staffing, leading a team of direct reports in recruiting and sustaining a workforce of up to 1000+ contingent employees in a staffing environment as well as oversight of targeted, niche searches servicing a variety of Fortune 50-500 companies across the US.
John takes pride in his ability to optimize technology and provide insight into market and competitive intelligence in the recruiting space. He has deep exposure working across a wide range of HRIS, ATS and VMS tools within the recruitment space. He is relentless in his pursuit to enhance ROI on talent investment and has dedicated his career to finding the right people, for the right job!
John holds an AACSB accredited MBA from Ohio University. He also holds a Bachelor's Degree in Business Administration from Kent State University with a dual focus in Marketing and International Relations.