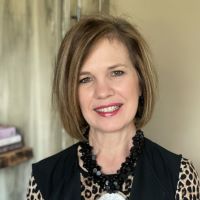 Email: sonia@hannaresource.com
Phone: (859) 977-9412
Sonia's passion for human resources is rooted in being a servant leader in the industry. As the Senior Business Consultant for Hanna Resource Group, Sonia will be responsible for identifying and serving clients in the Western Kentucky region.
Sonia graduated from Murray State University with a bachelor's degree in business, emphasizing human resources.   She serves as a consultant to leadership teams and acts as a change agent with highly effective problem-solving skills. With over 15 years of experience, Sonia has been exposed to many different business sectors, including corporate, manufacturing, construction, hospitality/entertainment (casino), and retail. She can formulate partnerships to deliver value-added services to reflect the strategic objectives of the organization.
Before her role with HRG, Sonia spoke across the state of Kentucky as a trainer to educate and bring awareness to business leaders on how to combat the substance use and mental health disorders plaguing the workforce. Sonia conducted consulting on HR best practices, policies and procedures, training, benefits, fair chance hiring, and reducing workplace stigma.
Sonia's leadership roles consist of President, Vice-President, and Past-President for Four Rivers SHRM chapter in Paducah, KY. Her additional appointments are Workforce Readiness Director on the Kentucky State SHRM council and Director on the Leadership Paducah Alumni Association. Her most honorable designation was nomination and recipient of the Lyle Hanna Spirit Award for 2020-2021.