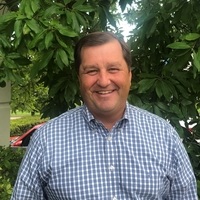 Email: troy@hannaresource.com
Phone: (859) 406-4297
As the Vice President of Operations, Troy will be responsible for setting the strategic direction of HRG and running all aspects of the day-to-day operations.  He will focus on improving processes, expanding service offerings and developing new markets in order to provide optimal solutions to HRG's clients.
Most recently, Troy held the Chief Human Resource Officer positions at Goodwill Industries of Kentucky, as well as ISCO Industries.  At each of those companies, he was successful at building and transforming the HR Departments from back-office transaction centers, to strategic partners that drove better business outcomes. Prior to that, he worked at General Electric (GE) for nearly 20 years.  He worked in leadership positions at GE Capital, GE Industrial, GE Healthcare and GE Appliances, which included roles in Global Compensation and Benefits, Talent Acquisition, and Mergers and Acquisitions.  Prior to his roles in HR, Troy held various roles in finance and accounting at GE Appliances.
Troy also spent several years conducting financial and operational audits for Philip Morris, Inc. on their Corporate Audit Staff and Grant Thornton, LLC as an Audit Manager.  He holds a bachelor's degree in Accounting from Marquette University and obtained his CPA license.