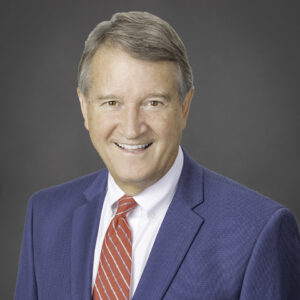 Email: lyle@hannaresource.com
Phone: (859) 406-4335
Lyle is the founder and President of Hanna Resource Group and uses his over 35 years of experience in corporate human resource management to assist clients with strategic design and implementation of a wide range of programs including retirement, health, compensation systems, and general human resource planning.
Prior to forming HRG, which focuses on innovative business and human resource strategy, Lyle was Managing Director for the Compensation, Benefits & Retirement Group division offices of Palmer & Cay in Kentucky, Tennessee and North Carolina. Lyle also served as a Principal and Global Business Development Consultant in the Louisville office of William M. Mercer, Inc, and was formerly the Director of Human Resources for Jerrico, Inc. For 9 years prior, Lyle worked for Texas Instruments, four of which he served as a Manager on the Corporate Human Resources staff and was responsible for all EEO and Affirmative Action.
Lyle is the founder of Best Places to Work in Kentucky and works with organizations to align goals, build stronger culture, and improve results.
Lyle's leadership talents have also been utilized with many other organizations. He has served in various key roles within the Society for Human Resource Management (SHRM) since the late 1980's, and has served twice as Chair of the Kentucky SHRM State Council. Lyle is a former Chair of the national SHRM Foundation's Board of Directors and, in 2005, KY SHRM established an award called the Lyle Hanna Spirit Award to recognize other volunteers who give mightily of their time and talent to the human resource profession.
He is also a former Chair of the Kentucky Chamber of Commerce and has worked extensively to establish partnerships between the KY Chamber and KY SHRM to enhance the human resource profession.
For over a quarter of a century, Lyle has also been intimately involved in the expansion of Habitat for Humanity into over 100 countries around the globe. He is the former Vice-Chair of the Habitat for Humanity International Board of Directors and, in 2004, he was elected to the Habitat Global Leadership Council and served as its Chair. He currently serves on the Global Development Committee to help raise $3.9 Billion.
Lexington Rotary is also an organization in which Lyle is very active. He is a Paul Harris Fellow and past recipient of President's "Four Avenues of Service Citation." He has also acted as the Campaign Chair of the United Way of the Bluegrass in Lexington, Kentucky.
Lyle is sought after by numerous Boards because of his extensive experience as a facilitator for strategic planning and problem solving. He has traveled and worked in over a dozen countries on five continents, and he speaks across the United States on a regular basis regarding Human Resources and Habitat for Humanity. In 2001 he was written up in Fortune magazine for his success at balancing his Habitat involvement and his professional career.
Furthering his extensive involvement in not-for-profit organizations, Lyle dedicates time to coaching other nonprofit leaders. He is a Founding Director of The Board Authority (TBA), a not-for-profit organization designed to provide education and support to individuals aspiring to serve on local, regional, or national level boards. In 2010, the founders of TBA co-authored "Not-For-Profit Boards: A Practical Guide to Modern Governance" which is currently in its second printing.
Lyle is a graduate of the College of Wooster with a BA in Urban Studies (Economics / Political Science). In 1992 he achieved lifetime certification as a Senior Professional in Human Resources (SPHR), and has also earned the SHRM Senior Certified Profession (SHRM-SCP) designation.