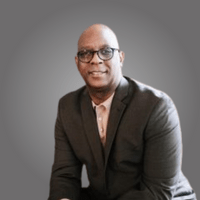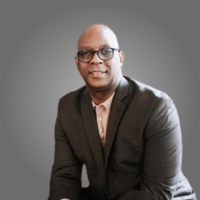 Email: info@hannaresource.com
Phone: (859) 514-7724
Perry Sholes is President of Progressive HR Strategies Inc. Perry is a Business Executive with success in creating economic value through Human Resource leadership. He has helped to drive profitability at complex global organizations that include private equity portfolio companies, large public companies and privately-owned businesses. Perry has a unique background in Human Resource management and Operations, starting as an Hourly Employee and General Manager at Mc Donald's Corporation, District Manager at Taco Bell Corporation and Regional Foodservice Manager at Target Stores Corporation; all roles with P&L, operations, training and people development responsibilities.
His Human Resources skills were developed in the consumer products (CPG) industry at Nabisco Foods Company Inc. and Kraft Foods Inc.; he was responsible for various corporate functions in both domestic and Latin America. Perry has held several roles leading the HR function and guiding company culture: Raising Cane's team as VP Crew Resources, VP HR at Thomas and King Inc., a privately-owned operator of Applebee's and Johnny Carino's brands and SVP HR at Last Call Operating Company; Fox & Hound and Champps Sports Grill brands.
These roles have enhanced his ability to lead through course changes, operate within slim margins, grow the organization's talent development infrastructure and build highly capable and service-oriented HR teams. He has a legacy of transforming HR departments, improving processes and creating a service-oriented culture in areas such as talent acquisition, training design and facilitation, leadership development, talent management, succession planning, benefits strategy and administration, compensation, employee engagement, diversity & inclusion and risk management.
Perry received an Executive MBA from the University of South Florida and a B.S. in Marketing from Tampa College. He is a certified HR professional (SPHR and SCP), Myers-Briggs Practitioner and Talent Optimization Consultant.
Perry has held several board positions with multiple associations including Women Foodservice Forum, Multicultural Foodservice & Hospitality Alliance, Girl Scouts Louisiana-East and Society Human Resource Management (SHRM) Kentucky and Louisiana. He is the President and Founding Member of the Kraft Foods Alumni Network and CPG Professional Networks. President NOLASHRM 2020, Diversity Director Louisiana State SHRM Council 2020 and a Member of the New Orleans Regional Black Chamber. Perry is 2019 Graduate of NORLI and Urban League's ULead Program. Finally, he is active as a Business Coach for the Urban League of Louisiana Scale Up! Program and Women's Business Resource Center.