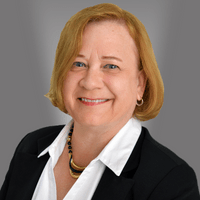 Email: jeri@hannaresource.com
Jeri serves as an HR Consultant for HRG, and brings more than 25 years of strategic and analytical professional human resource experience to our organization.
Jeri has extensive Senior Level Leadership experience in a variety of industries including manufacturing, logistics, service, insurance, education, and retail. Having had her own small business, Jeri is uniquely qualified to help address the specific HR needs of entrepreneurs and business owners.  Her expertise comes from providing support to all levels of management in achieving strategic goals and objectives by matching the right solutions, ideas, skills, and people with the needs of the business. She is able to provide research and problem solving of complex issues.
In her role here at HRG, Jeri provides clients with a variety of HR services including:
Human Resource Strategic Business Partner
Human Resource Project Management
Human Resource Audits and Reviews
Workforce Management including Performance Management Programs
Workforce Planning and Recruitment
Executive Coaching and Leadership Development
Training Program Development and Delivery
Compensation Plan Design, Market Equity Analysis and Administration
Employee and Labor Relations and Problem Resolution
HR, Payroll, and Benefit Technology Solutions
Talent Acquisition, New Hire Orientation and Onboarding
Organizational and Employee Development
Talent Review and Succession Planning
Legal Compliance
Among her many accomplishments, Jeri co-developed "SuperNet" which earned a 2000 Workforce Development Outstanding Training Program Award.  Jeri is a graduate of Central Michigan University and holds a Master of Science in Human Resource Administration and is also a graduate of Ferris State University with a Bachelor of Science in Business Administration. Jeri has been certified as a Senior Professional in Human Resources by the Human Resource Certification Institute for over 20 years.