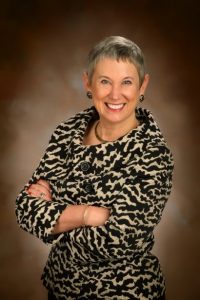 Hanna Resource Group is pleased to profile 2006's Lyle Hanna Volunteer Spirit Award recipient, Cathy Fyock! Cathy is "The Business Book Strategist," has written six Human Resource books, owns her own business, and serves as editor for four HR anthologies!
Tell us a little bit about your background.
For more than 20 years I've worked as a generalist and HR consultant and have both the SPHR and SHRM-SCP certifications, as well as a Certified Speaking Professional through the National Speakers Association. I also earned a Masters degree in Human Resources from the University of Louisville.
Over the years, I have been an active volunteer with SHRM and have served as chapter president, district director, and chair of the training and development national committee, chair of the HRCI board, chair of the SHRM HR Consultants board, and most recently as chair and past-chair for KYSHRM. I currently work with the Council to support their newsletter and magazine, as well.
Along with writing six books on human resources, I serve as the editor for four HR anthologies: What's Next in Human Resources, Rethinking Human Resources, Lessons in Leadership, and Evolution of Human Resources. The fifth anthology (Cultivating Culture) is currently in the works, as is my eighth book, which is about transforming blogs into books.
I also am a co-founder for the HR Bookless Club in Louisville, and have recently begun a virtual HR Bookless Club, featuring HR and business authors discussing their books in an interactive session.
What is your current job title?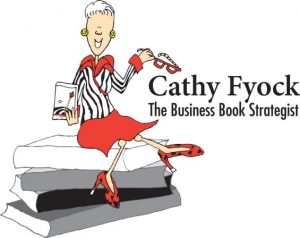 "The Business Book Strategist!" This involves working with professionals and thought leaders who want to write a book as a business development strategy. Many of my clients are HR professionals (not surprisingly, given my background in HR). I own my business and, in addition to working with individual authors, serve as editor for HR/OD anthologies.
How did you get into the HR field?
Like many of us, I stumbled into HR. Starting out I was a music teacher but, when it became apparent there were no teaching jobs when I graduated, I started working for Lantech as their receptionist and was later promoted to Personnel Assistant. From that point I went on to get my Masters in HR, and then continued to move up the ranks. My last corporate role was as Director of Field Human Resources with KFC; since then I've mostly worked for business and HR consulting firms, including my own company, Innovative Management Concepts.
What does having a Volunteer Spirit mean to you?
Giving back to the profession since it has been so generous to me. Coming into HR I didn't know a thing about it, but SHRM has been instrumental in giving me the knowledge and network I needed to be an effective HR leader, and I believe in paying it forward.
What did winning the Lyle Hanna Volunteer Spirit Award mean to you?
Winning the award was a huge honor.
What words of wisdom would you like to share with current HR professionals?
As individuals, we are responsible for our own career growth and development, and the HR profession needs to take the lead in establishing our expertise and thought-leadership. Writing is a powerful way to position oneself in today's world.
By writing blogs, articles, white papers, position papers, and books, we can demonstrate our knowledge and share our experience with senior leadership, with our peers, and with the HR community.
As a book coach, I am helping HR professionals in moving forward with their careers through writing. My passion is working with HR thought leaders who struggle with establishing themselves as strategic partners, and helping them to communicate their expertise through the written word.
I work with my authors to help them in creating other opportunities to establish their expertise through both speaking and additional writing opportunities, like the KYSHRM newsletter and magazine.
Thanks so much to Cathy for taking the time to share her writing expertise and passion for HR with us, and we look forward to sharing more insights in future profiles!