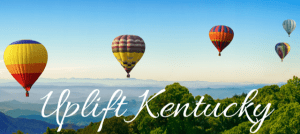 UPLIFT KENTUCKY is a ZOOM event created by Lyle Hanna, President and CEO of Hanna Resource Group to uplift and inspire businesses to enhance their DEI for better community and business. Business and non-profit leaders will share improvements they are making to strengthen and support their outreach to diverse communities. UPLIFT KENTUCKY: Diversity, Equity and Inclusion for Better Community & Business is June 16th at 3:00 pm. EST.
UPLIFT KENTUCKY is a series of events that allows and encourages Kentuckians to work together as a community! On June 16th, Business, Community and Non-Profit leaders will share messages about diversity, equity, and inclusion, while giving attendees the platform to observe, interact, and learn current successful ways to enhance DEI. We are also raising money to support important local organizations whose key mission is to enhance opportunities for under-represented groups. We want to inspire our participants as they hear from, and talk to, Kentucky Leaders who will share ideas and advocate for community strength and compassion… and UNITY!
Diversity, Equity, and Inclusion (DEI) experts will talk about DEI in the workplace, share how to effectively advance DEI and even how to alleviate leaders' fears in talking about DEI! We hope to raise $20,000 during the program for Kentucky Habitat for Humanity, Black Soil, Urban League of Lexington-Fayette County/Louisville Urban League and Lexington Black Prosperity Initiative.
We are partnering with TKT and Associates to execute this event. The first UPLIFT KENTUCKY, held in January 2021, was a tremendous success and raised more than $20,000 for God's Pantry, Goodwill Industries, Kentucky Habitat for Humanity, and Nourish Kentucky. The first event can be seen at https://youtu.be/m8liP0jcJkQ.
REGISTER NOW at UPLIFT KENTUCKY REGISTRATION