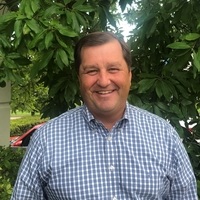 LANDOCH LANDS AT HANNA RESOURCE GROUP
Bringing Talent and Experience to Help Navigate the Challenges and Successes Ahead
LEXINGTON, KY (August 20, 2020) – Lexington based Hanna Resource Group (HRG), one of the nation's premier human resource and business consultation company, is proud to announce the addition of Troy Landoch to their team as Vice President of Operations.
Mr. Landoch has had progressive experience building cultures and capabilities in industrial manufacturing, financial service, and non-profit industries. After spending nearly 20 years at General Electric (GE), he recently was the Chief Human Resource Officer for a couple Kentucky based companies.  He has earned acclaim among his colleagues for leading and developing HR teams to enable growth and drive bottom-line results.  Mr. Landoch's strong business acumen has been built on the foundation of early-career finance and audit leadership and over a decade of award-winning experience within human resources.
HRG not only finds solutions for your business; it provides solutions and resources for the entire community. Beyond their exemplary services, HRG has produced a series of webinars coaching jobseekers during these turbulent times and informative chats with experts and national leaders on a variety of COVID-19 challenges and solutions. HRG can provide a pathway to whatever solution your organization needs. Mr. Landoch is the newest guide on that path.
If you'd like to meet Mr. Landoch via Zoom, please register for our upcoming webinar.
To schedule some time with Mr. Landoch or any one of our team members for your organization, please visit hannaresource.com for more information.