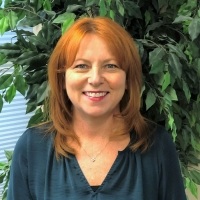 ANGELA BAILEY MBA,SPHR,CCP JOINS HANNA RESOURCE GROUP
Bringing HR and Sales Talent to Help Navigate the Challenges and Successes Ahead
LEXINGTON, KY (February 15, 2021) – Lexington based Hanna Resource Group (HRG), one of the nation's premier human resource and business consultation company, is proud to announce the addition of Angela Bailey to their team.
HRG finds HR and business solutions for your organizations and provides solutions and resources for the entire community. Beyond their exemplary services, HRG has hosted over 30 HR Crisis Management webinars for  COVID-19 challenges and solutions and produced a series of webinars coaching jobseekers during these turbulent times. HRG can provide a pathway to whatever solution your organization needs. Ms. Bailey is the newest guide on that path.
Ms. Bailey is a Business and Community leader with progressive experience building cultures and capabilities in many industries including Technology, Pharma, Education, Manufacturing and Non-profit organizations.
Ms. Bailey is a true business partner leading and developing HR teams to enable growth and drive bottom-line results earning her acclaim among her colleagues.  Highly engaged with employees and customers, her strong business acumen has been built on the foundation of early-career leadership in business, the human resource profession, and the community.
Ms. Bailey's many accomplishments include:
Recognized by Business First as one of the Top 20 HR People to Know in Louisville in 2014.
SHRM-SCP certified since January 2015. SPHR certified since 2000. CCP certified since 2006.
President of Leadership Shelby class of 2019.
Currently serve on the Board for Leadership Shelby.
Train the Trainer Achieve Global Leadership Certification in 2000.
Active in Rotary, Louisville Downtown Chapter.
Served as KYSHRM State Council/Board Member, Co-Chair of the Annual Conference and Worksite Wellness Chair.
Speaker, writer, coach and consultant on many HR, Wellness and Technology topics.
To schedule some time with Ms. Bailey, please reach out to her at 859.977.9408 or angela@hannaresource.com.