HANNA RESOURCE GROUP, LLC OPENS OFFICE IN PADUCAH, KENTUCKY
LEXINGTON, KY (April 7, 2021) – Lexington-based Hanna Resource Group (HRG), one of the nation's premier human resource and business consultation companies, announced today the acquisition of the Capstone HR Services' book of business, which will be the cornerstone of its new office in Paducah, Kentucky, extending HRG's reach across the Commonwealth.
Lyle Hanna, President and CEO of HRG, views this expansion into the western Kentucky market as another key piece in creating a strong presence throughout the Commonwealth of Kentucky.   The acquisition allows HRG to better serve its clients in the region that extends from Bowling Green and Owensboro, Kentucky to Evansville, Indiana, Clarksville, Tennessee and Carbondale, Illinois.  "We are proud of our approach and the ways in which each uniquely designed HR solution has helped our clients better position themselves toward their strategic goals and objectives.  We are excited to be bringing these resources to the western Kentucky region."
Randy Fox, President of Capstone HR Services, commented on the acquisition, "I have known Lyle Hanna and the HRG team for many years as they are known as one of the top HR firms in the Commonwealth.  I could not have found a better business to service my existing clients and continue the relationships I fostered over the past nine years.  I look forward to helping HRG expand their footprint into Western Kentucky and assisting with business development over the next couple of years."
In addition, HRG has named Sonia G. Osman as the Senior HR Business Partner for the region.  Sonia brings 15 years of HR experience to lead this new venture and will act as the lead consultant to assist clients in Western Kentucky region.
HRG's core services will continue to be compensation, outsourcing, recruiting, HR assessment, and training and development.  So, whether you need to review the competitiveness of your compensation structure compared to market, outsourcing of your HR function, a talent specialist to lead recruiting efforts, an overall assessment of your current HR function or training modules designed just for your organization, HRG can provide solutions to keep your company growing in the right direction.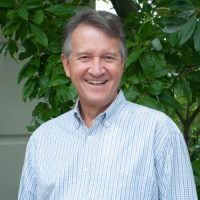 Lyle S. Hanna, President and CEO, Hanna Resource Group
Lyle is the founder and President of Hanna Resource Group and uses his over 35 years of experience in corporate human resource management to assist clients with strategic design and implementation of a wide range of programs including retirement, health, compensation systems, and general human resource planning.
Prior to forming HRG, which focuses on innovative business and human resource strategy, Lyle was Managing Director for the Compensation, Benefits & Retirement Group division offices of Palmer & Cay in Kentucky, Tennessee and North Carolina. Lyle also served as a Principal and Global Business Development Consultant in the Louisville office of William M. Mercer, Inc, and was formerly the Director of Human Resources for Jerrico, Inc. For 9 years prior, Lyle worked for Texas Instruments, four of which he served as a Manager on the Corporate Human Resources staff and was responsible for all EEO and Affirmative Action.
Lyle is the founder of Best Places to Work in Kentucky and works with organizations to align goals, build stronger culture, and improve results.
Lyle's leadership talents have also been utilized with many other organizations. He has served in various key roles within the Society for Human Resource Management (SHRM) since the late 1980's and has served twice as Chair of the Kentucky SHRM State Council. Lyle is a former Chair of the national SHRM Foundation's Board of Directors and, in 2005, KY SHRM established an award called the Lyle Hanna Spirit Award to recognize other volunteers who give mightily of their time and talent to the human resource profession.
He is also a former Chair of the Kentucky Chamber of Commerce and has worked extensively to establish partnerships between the KY Chamber and KY SHRM to enhance the human resource profession.
Lyle is the former Vice-Chair of the Habitat for Humanity International Board of Directors and, in 2004, he was elected to the Habitat Global Leadership Council and served as its Chair. He currently chairs Kentucky Habitat for Humanity, which he co-founded over 25 years ago.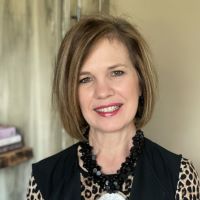 Sonia G. Osman, Senior Business Partner
Ms. Osman is a Senior Business Partner with over 15 years of HR experience, who acts as a change agent with highly effective problem-solving skills.  She has experience in many industries including corporate, manufacturing, construction, hospitality/entertainment (casino) and retail.
Before her role with HRG, Sonia spoke across the Commonwealth of Kentucky as a trainer to educate and bring awareness to business leaders on how to combat substance abuse and mental health disorders plaguing the workplace.  She also consulted on HR best practices as well as policies and procedures, training, benefits, fair change hiring, and reducing workplace stigma.
Sonia is active in state and local SHRM chapters after holding leadership roles as the President, Vice-President and Past-President for Four Rivers SHRM chapter in Paducah, Kentucky.  She is the Workforce Readiness Director on the Kentucky State SHRM Council and Director on the Leadership Paducah Alumni Association.