HANNA RESOURCE GROUP, LLC OPENS OFFICE IN LOUISVILLE METRO AREA
LEXINGTON, KY (February 15, 2021) – Lexington-based Hanna Resource Group (HRG), one of the nation's premier human resource and business consultation companies, announced today the opening of its new office in Louisville, Kentucky, extending HRG's reach across the Commonwealth.
Lyle Hanna, President and CEO of HRG, views this expansion into the Louisville market as another key piece in creating a strong presence throughout the Commonwealth of Kentucky and allows us to better serve our many current clients in the Louisville and southern Indiana area.  "We are proud of our approach and the ways in which each uniquely designed HR solution has helped our clients better position themselves toward their strategic goals and objectives. We are excited to bring these resources to more clients in the Louisville area."
HRG's core services will continue to be compensation, outsourcing, recruiting, HR assessment, and training and development.  So, whether you need a competitive compensation package to attract and retain top talent, outsourcing of your HR function, a talent specialist to lead recruiting efforts, an overall assessment or your current HR function or training modules designed just for your organization, HRG can provide solutions to keep your company growing in the right direction.
The three anchor employees for this office location are: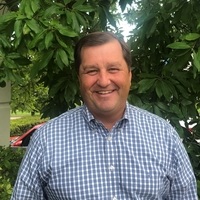 TROY LANDOCH
Vice President of Operations
Troy is responsible for setting the strategic direction of HRG and running all aspects of the day-to-day operations.  He focuses on improving processes, expanding service offerings, and developing new markets in order to provide optimal solutions to HRG's clients.
Most recently, Troy held the Chief Human Resource Officer positions at Goodwill Industries of Kentucky, as well as ISCO Industries.  At each of those companies, he was successful at building and transforming the HR Departments from back-office transaction centers, to strategic partners that drove better business outcomes. Prior to that, he worked in leadership positions at GE Capital, GE Industrial, GE Healthcare and GE Appliances, which included roles in Global Compensation and Benefits, Talent Acquisition, and Mergers and Acquisitions.  Prior to his roles in HR, Troy held various roles in finance and accounting at GE Appliances, Philip Morris and Grant Thornton.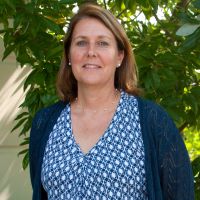 ANDREA BEAVIN, MBA, SPHR, SHRM-CP
Director of Compensation
Andrea is a Total Rewards Leader known for designing and implementing innovative compensation programs aligned with business strategy and objectives that improve employee performance and engagement. She has over 30 years of experience in compensation working for companies such as YUM Brands, Mercer, TransAmerica and Papa Johns.
Andrea holds a Master's in Business Administration as well as a bachelor's degree in mathematics from Bellarmine University.  Andrea also maintains her certification as a Senior Professional in Human Resources (SPHR) through the Human Resources Certification Institute and is a Society of Human Resource Certified Professional (SHRM-CP).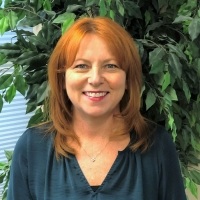 ANGELA BAILEY, MBA, SPHR, CCP
Director of Business Development and HR Services
Angie is a Business and Community leader with progressive experience building cultures and capabilities in many industries including Technology, Pharma, Education, Manufacturing and Non-profit organizations.  She is a true business partner leading and developing HR teams to enable growth and drive bottom-line results earning her acclaim among her colleagues.  Highly engaged with employees and customers, her strong business acumen has been built on the foundation of early-career leadership in business, the human resource profession, and the community.
A native of Louisville, Angie holds a Master's in Business Administration and maintains her certification as a Senior Professional Human Resources (SPHR) through the HRCI as well as her Certified Compensation Professional (CCP) certification through World at Work.
HRG's Louisville address will be: 
3044 Bardstown Rd #291
Louisville, KY 40205